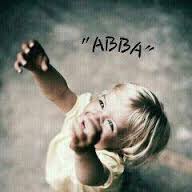 James and John, the sons of Zebedee, came near to him, saying, "Teacher, we want you to do for us whatever we will ask." Mark 10:35 WEB
James and John have historically gotten kind of a bad rap for this quote. It sounds like they're just boldly strolling up to Jesus and saying, "give us whatever we want." When you consider that what they ask for next is to sit at the places of honor, at Jesus' left and right hand, when He comes into His kingdom. . .well, that doesn't do much to help this misunderstanding either.
The Greek word rendered "ask" in most English translations is aiteo. This does not signify asking as an equal or with the sense of entitlement. This word shows humility and respect. They are making a request of someone who is clearly above them, yet has given them permission to ask.
As bold as this question was, it definitely displays a comfort level that James and John have with Jesus at this point (even if their mother did put them up to it). They know Jesus well enough to know that He would not mind them asking for a favor, yet they ask with the reverence and respect that their master is due.
So what kind of a relationship do we need to have with God to ask Him for a favor? The one we already have, if we have put our trust in Jesus as our Lord and Savior.
You see, you have not received a spirit that returns you to slavery, so you have nothing to fear. The Spirit you have received adopts you and welcomes you into God's own family. That's why we call out to Him, "Abba! Father!" as we would address a loving daddy. (Romans 8:15 VOICE)
Paul is the only writer in the Bible to use the Greek word hyiothesia for this concept of adoption. By God's choice, we are given the rightful position of sons and heirs, though we do not come by this position naturally.
Because God has drawn us this near to Him, we are indeed in a position to ask Him for whatever we want.
(But does that mean that we will GET whatever we want? Come back for Part 2: Ask, Seek and Knock)