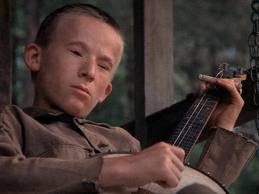 No, not THAT kind of Deliverance!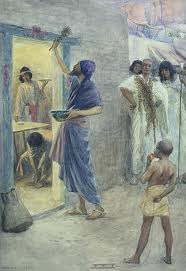 (Yeah, that's more like it.)
Have you ever found yourself in a situation that seemed hopeless?  Did you pray to God for deliverance?  I have found myself in that place on numerous occasions.
God always answers prayers for deliverance, but sometimes it's not the answer we were expecting.  We have a tendency to treat God like an ATM—swipe our prayer card, and out come the blessings.
But sometimes the answer is "no."  And sometimes it's "not yet."  And sometimes, it's "Yes, but not the way you're thinking."
God wants us to live life to the full; however, He is always more interested in our holiness than our happiness.  We would love for our deliverance from trials and tribulations to be as quick and painless as possible.
But more often than not, God's plan is to deliver us through the trial, rather than from it.  And painless isn't always part of the plan.  In fact, sometimes the pain is the plan.
The trials we undergo may seem like the end of the world while they're happening, and yet, we always come out the other side, maybe not totally unscathed, but still standing nonetheless.  We may have some scar tissue, but we also frequently have a sense of liberation.  We got THROUGH this!  And it didn't kill us!
Here's the thing about deliverance though.  The process of being delivered through a trial is supposed to be a lesson about reliance on God's strength when our own is failing.
After all, why did we cry out to Him in the first place?  Because we knew that we were at the end of ourselves and it was only His strength that could deliver us.
So naturally, what do we do first when the next trial comes along?  That's right, we try to fix our own problems and rely on our own strength.  Again.  Although we know we should never take God's deliverance for granted, we do it anyway, because it is in our nature to forget things like that.
Fortunately God, who knows us better than we know ourselves, anticipates this, and is always there to pick up the pieces AGAIN (and again, and again).  What a great thing it is to know that we can always fall back on His patience and mercy!
Still, I think we ought to make more of an intentional effort to remember why God delivers us in the first place—because He is with us, and He is for us.  If He was in our corner the last time we had a problem, and we know that He doesn't change, then it makes sense that He will go to bat for us again the next time we have a problem. 
So instead of having a high-speed come-apart the next time life beats us down or backs us up against the wall, we should approach our trial with confidence, knowing that we will be delivered, and that we won't have to rely on our own strength to get it done.