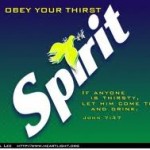 For the past five posts, I've beaten this glass/pitcher/pouring metaphor to death (not to mention the trees and busted faces).  So what am I REALLY talking about here?
The world is like a desert, and life makes you thirsty.  We all need refreshment on a regular basis. 
What we really need, instead of a pitcher, is something more like a faucet, or perhaps a spring.  Something that can give us water whenever our glass runs empty so that we don't have to wander in the desert, drinking out of whatever pitcher we find.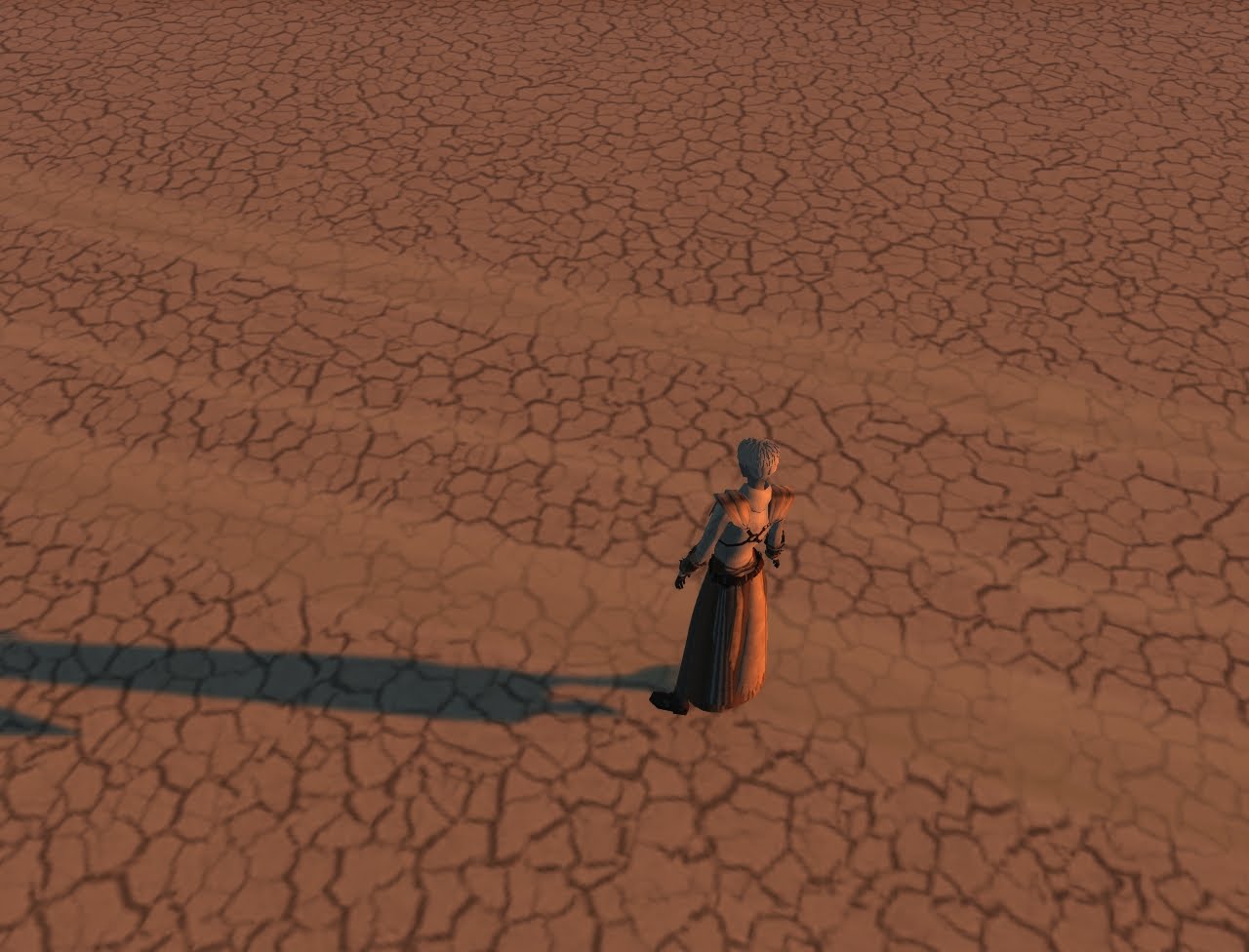 Fortunately, we do have one of those available to us.  As Jesus told the Samaritan woman at the well:
 Everyone who drinks this water will be thirsty again, but whoever drinks the water I give him will never thirst.  Indeed, the water I give him will become in him a spring of water welling up to eternal life. (John 4:13-14 NIV) 
Water of Life
What is this water of life?  Later, when Jesus was alone with His disciples at the Last Supper, He explained in more detail:
If you love me, you will obey what I command.  And I will ask the Father, and He will give you another counselor to be with you forever—the Spirit of truth.  The world cannot accept Him, because it neither sees Him nor knows Him.  But you know Him, for he lives with you and is in you.  (John 14:15-17 NIV)
I have written all of this to tell you that, by the grace of God, I have found this spring of living water, the Holy Spirit that Jesus promised to be with us, and in us, until Jesus returns.
But the only way that this was possible was for me to take off my lid.  It wasn't easy.  I have found that the longer the lid stays on, the harder it is to pry off. 
What it looks like to take off your own lid…
I was only seven years old when I put the lid on my empty glass.  When I had questioned God's omnipotence in Sunday school, I was condemned for doubting.
So the lid went on.  And on it stayed, through high school, college, and into marriage and fatherhood. 
In my mid-20's, I met some people with pitchers full of living water, and I had a taste, but quickly slapped the lid back on, because by then, it was my habit. 
It wasn't until the age of 33 that I finally had to admit my glass was empty.  My arrogance had destroyed my marriage and shattered my family. 
Alone in a church, on my knees, I finally threw my lid away once and for all, and asked God for His living water, the Holy Spirit.  And my life has never been the same. 
God has given me a brand new mission.  It is the same one he gives everyone who believes that Jesus was His Son, that he died on the cross as payment for our sins of pride and arrogance and was raised to life again by the power of the very same Holy Spirit that He sends to be a wellspring of life inside of every believer.
We are called to educate the ignorant, love the arrogant, and tolerate the stupid (leaving room for God's wrath, of course).  We have been given the Holy Spirit, the water of life, not to keep Him to ourselves, but to pour out for the whole world.  It is not by accident that Jesus says, "I tell you the truth, anyone who gives you a cup of water in my name because you belong to Christ will certainly not lose his reward." (Mark 9:41 NIV)
If you've stayed with me this far, your lid is definitely off.  Not only that, but you've got yourself a brand new pitcher.  Why not try giving it a pour?
 But watch out for those lids!