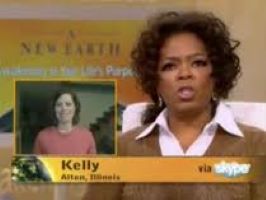 To appreciate fully Jesus' righteous intolerance of sin, we must remember that He is one with God the Father, who describes Himself repeatedly as a "jealous God" (Exodus 20:5, 34:14; Deuteronomy 4:24, 5:9, 6:15; 32:16, 21; Joshua 24:19, Nahum 1:2, Zechariah 1:14).   
Unfortunately, many have taken offense to the word "jealous," due to a misapprehension of its true meaning.
To be jealous is simply to advance one's rights to the exclusion of the rights of others, or to put it another way, to be intolerant of any rivalry or unfaithfulness.
For example, a husband has exclusive rights to his wife.  If another man tries to encroach upon the husband's marital rights, then the husband is jealous, not of his wife, but for his marriage. 
In the same way, but to an infinitely greater degree, God is jealous for His church. For God to be jealous signifies the advancement of His glory over anything that we would substitute for it.  This would include not only literal idols and false gods, but also the figurative idolatry shown by our elevating anything that is not God above God. 
He has made us, and we are His.  As such, it is His everlasting right to have our unending devotion, worship and praise.  Nothing else, and no one else, has a right to these. 
As Christians, we acknowledge God as God, and accordingly, we recognize Jesus as Lord.  Because of our submission to Jesus as the Lord of our lives, we also share in His righteous intolerance of sin. 
This presents a problem, though, since those who accuse the Church of being intolerant are those who have NOT recognized God as God or Jesus as Lord. 
If they recognize neither God's authority nor Jesus' divinity, then consequently, they will not recognize the church's intolerance as being righteous.  A person whose gods are "logic and reason" will not concede that Jesus was anything but a great teacher at best. 
Fortunately, C. S. Lewis has already cleared this matter up for us:
A man who was merely a man and said the sort of things Jesus said would not be a great moral teacher.  He would either be a lunatic—on a level with the man who says he is a poached egg—or else he would be the Devil of Hell.  You must make your choice.  Either this man was, and is, the Son of God: or else a madman or something worse.  You can shut Him up for a fool, you can spit at Him and kill Him as a demon; or you can fall at His feet and call Him Lord and God.  But let us not come with any patronising nonsense about His being a great human teacher.  He has not left that open to us.  He did not intend to.  (Lewis, C. S. Mere Christianity. New York: MacMillan Publishing Co., Inc., 1952.)
As Lewis makes plain, true logic and reason will lead only to one conclusion for a Christian.  That is the same conclusion that their hearts have already led them to—Jesus' lordship.
(OK, so now what?  Come back for the conclusion: Part 5–The Narrow Path)