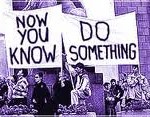 What good is it, my brothers, if a man claims to have faith but has no deeds?  Can such faith save him?   Suppose a brother or sister is without clothes and daily food.  If one of you says to him, "Go, I wish you well; keep warm and well fed," but does nothing about his physical needs, what good is it?  In the same way, faith by itself, if it is not accompanied by action, is dead.
 But someone will say, "You have faith; I have deeds."
Show me your faith without deeds, and I will show you my faith by what I do.  You believe that there is one God.  Good!  Even the demons believe that—and shudder.
 As the body without the spirit is dead, so faith without deeds is dead.  (James 2:14-19, 26 NIV)
Even though I believed in God on that day in 1989, I had programmed myself for too long to be independent.  It was all I knew how to do.  The feeling of God's peace, love, warmth and comfort only lasted a minute that day.  Obviously, I have never forgotten it, but a seed planted takes time to grow, longer if you don't water it.  I didn't.
Instead, I pushed forward, finished college, and entered the work force.  Full steam ahead, stick to the script.  Living the American Dream by golly!
Except my American Dream was a nightmare.  After failing at my first three jobs, I tried to start my own business instead, because obviously, the problem was them not me.
Then an interesting thing happened.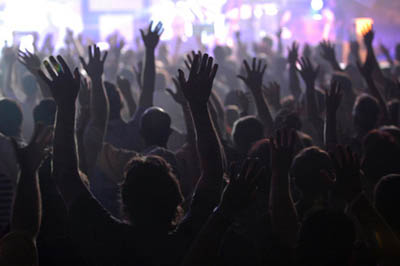 Many of my business contacts were Christians.  Not the robotic, going-through-the-motions churchgoers that I had observed growing up—these people lived differently, and they were like that all the time.
They reminded me that I really needed my Daddy, the one that my second-grade Sunday school teacher had tried so clumsily to tell me about.  Except this time, it felt genuine.
I heard miraculous testimonies and saw people living lives that I could not explain, except by one thing—remembering that October afternoon at the cemetery.  I had already been forced to acknowledge that God was real, but this was something new.
God was Abba, my Daddy, and he actually cared about me.  He wanted to protect me from harm, and he wanted me to lead my family.  And my spiritual maturity took a big leap forward.  But this is still not the happy ending.
You see, at this point I am in my mid-20s physically, but still a child spiritually.  I am cracking a Bible for the first time.  The only thing I know about salvation is that it's Jesus' job.  I am going to church with my family now, and have us all baptized into the same religion, but I am still running the program of everything-depends-on-me.  I know there is a God and I know that He cares, and I am grateful for this, but I have still not acknowledged my dependence.
Sometimes when we won't let go of our pride, God will use circumstances to knock us down to the point where the only place to look and move is upward.
Eight years later, my marriage failed.  I was going to church every week and was active in music ministry, but it was still just religion.
And all religion is is a churched-up way of repeating the same old pattern of trying to meet our own needs through our own efforts.
Sure, we wrap it all up in God-speak, but Jesus already called our bluff 2,000 years ago when He said to the Pharisees:
 "Isaiah was right when he prophesied about you hypocrites; as it is written:
"'These people honor me with their lips,
    but their hearts are far from me.
They worship me in vain;
    their teachings are but rules taught by men.'"  Mark 7:6-7, (quoting Isaiah 29:13) NIV
(To be concluded in Part 11–The Death of Doubt)