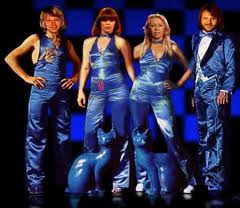 Really?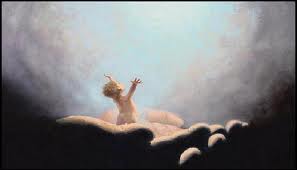 That's better.
If you intentionally focus on the things in your life that don't move, the chaos will settle (in your mind at least) and eventually fade into the background along with your doubt.  However, this technique will only be as effective as your knowledge of what it is that doesn't move.
If you are already at a place in your life where you have allowed doubt and skepticism to reign over all of your thinking, then you may have reached the point where you doubt truth itself or maybe even the existence of anything permanent.
This brings me back to the concept of spiritual maturity being separate from intellectual maturity.
It's fairly easy to admit that you don't know something factual and even easier to Google it and find out the answer.  However, growing spiritually is more difficult because it first requires that you admit you are a spiritual infant.  And pride has an issue with that notion.
Your level of doubt and skepticism is directly proportionate to your level of pride. The higher your pride level, the less likely you are to admit your vulnerabilities.
The reality is that your soul is still crying out like a baby.
You need your Daddy, but not the one who came home drunk and beat your mother while you watched, cowering in a corner.  Not the one who yelled and swore at you and told you you'd never amount to anything.  Not the one who was cold and distant and never did anything to make you feel loved or accepted.
You need the Daddy you should have had.  You need the one who always has the answers, always knows the right thing to do or say, the one who never fails.  The one you want to be just like when you grow up.  The one who accepts you as you are so that you don't have to spend the rest of your life trying in vain to prove that he was wrong about you.
You need that Daddy.
You want that Daddy.
No matter how much you've tried to make a life for yourself apart from that, you will always have a hole in your soul that no amount of worldly success or knowledge can fill.
Only your Daddy can do that.  You were designed this way, to recognize that you can't meet all of your own needs and to admit your dependence.
(Dependence on what? Come back for Part 7 to find out!)