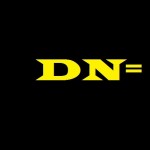 Perhaps, like me, you have noticed a preponderance of equal signs lately, on Facebook and elsewhere.  I have also noticed a link between the equal sign and false accusations of "hatred, bigotry and ignorance" being directed at people who are not necessarily on board with the equal sign.
This got me to thinking about people and their differences.  Obviously, there's a whole bunch of us on this planet, and we are all unique, as are our experiences and perspectives.  We all see life a little bit differently, yet it seems that we all also carry with us the assumption that everyone sees life in exactly the same way.
I expect this is our natural self-centeredness at work.  If someone doesn't share our point of view, well, then there must be something wrong with that person.
This much is natural, but it seems that in this generation our society has taken this concept to absurd extremes.  Simple misunderstandings of diverse points of view have become breeding grounds for character judgments and demonization.
This progression has given birth to the phenomenon known as political correctness, in which people speak in code words with the purpose of not offending others, unless they feel offended themselves, in which case there is another set of code words with which they can label and demonize their opponents without taking the time to hear them out.
Anyone else see a disconnect here?
I may have found a way to disarm this bomb, however.  If we are speaking with integrity, that is, if we say exactly what we mean and mean exactly what we say, then in theory, we have eliminated the possibility for misunderstanding.
One problem with this theory however—people who speak in code also assume that you are doing it as well.  So rather than hearing what you say, which is exactly what you meant to say, much mental energy is wasted trying to figure out your hidden agenda, when you don't even have one.
So I guess that in order to better understand each other, what we need are some clear definitions of the words we say and the thoughts and intentions behind them.  To this end, I have come up with my own variation of the equal sign: the DN= (Does Not Equal).  The purpose of DN= is to clarify the motives behind our words to be more thoroughly heard, and therefore, better understood.
To illustrate the DN= principle, let's start with a word all Americans know–freedom.
(And that's just what we'll do, if you come back for DN= Part 2!)