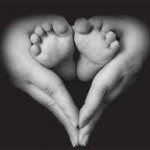 Take delight in the LORD, and he will give you the desires of your heart. (Psalm 37:4 NIV)
This is one of the more misunderstood passages in the Bible. It's easy to see why. Who doesn't want to get the desires of his or her heart? Who has ever watched an Aladdin movie without wondering what it would be like to be able to rub a magic lamp and have a genie pop out to grant your wishes?
Unfortunately, many people have looked at that verse above, keyed in on that last part, and subsequently transformed God in their minds to little more than a genie in a lamp.
If you'll notice though, this verse is a conditional statement. To get the desires of our hearts, we must first "take delight in the Lord." So maybe we should be focusing more on what that means instead of our own selfish desires?
To "take delight" obviously means, "to enjoy." But what is it we should be enjoying exactly?
It is the relationship that we have with God as our Father.
In this life, we may have great memories of time spent with our dads. Dad can be our fishing buddy, our baseball coach, our source of worldly wisdom, etc. Many people, of course, have never been able to have a relationship like this with their fathers, but many of those wish that they had.
The relationship with our heavenly Father is different though. He is Abba, but He is also Adonai, which means, "Lord." As Lord, we serve Him, but as Daddy, we serve Him out of grateful love, not just reverent fear.
When we realize that our service to God is not to avoid punishment but to please our Daddy, then the service itself becomes a joy. God isn't looking for slaves to command. He wants His kids to look up to Him as if to say, "Did I do a good job, Daddy?"
To be able to hear God answer in the affirmative, we would of course have to have done what He wanted us to do. And to have doing God's work be a delight instead of a chore, we would first have to WANT what He wants.
Looking at it this way, we begin to see that "the desires of our hearts" have little to do with our desires, but more to do with our hearts.
When we trust Jesus to be the Lord of our lives, He begins a transformation process inside us, gradually conforming us to His image. As we change, our hearts change to become more like His. As we see things more and more from His perspective, we begin to want what He wants—for ourselves, for others and for the world.
Once we get to this place, it is much easier to discern what God's will is. THEN, when we pray, knowing that our will is in agreement with His, He gives us what we ask for, because it was what He wanted for us in the first place.
And yet, sometimes things STILL don't go the way we expected.  So what does that mean?
(Come back for Part 4—(Un) answered prayers)