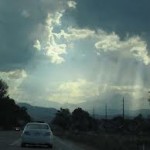 Imagine you're at a funeral on a cloudy day.  Then the sun comes out from behind a cloud.
Now if you are a scientific, buttoned-down, fact-based kind of a person, the first thing you would say is that the sun didn't move–the cloud did.  You could give a meteorological explanation of prevailing winds, condensation, etc., and you would be factually correct in your explanation.  But you would be completely missing the point.
Now imagine at that same funeral on that same cloudy day, you are the grieving father standing over the grave of your first-born son.
You have never believed in God, though you have heard of him.  Because your child hadn't been baptized, you are unclear about his eternal destiny. You don't know what is real and what is bogus from a theological standpoint, because you have little intellectual knowledge of God.
All you know is that you turned your life upside-down to welcome this child into the world, and now he is gone, just as quickly as he came, and your world has been turned upside-down all over again.
Then, through the cloudy haze of your grief, you hear what the preacher is saying over your son's grave.  You have never heard this minister before; you don't go to his church, you have no idea what their Statements of Belief are.  But he is speaking words of peace and comfort, and even though you don't understand what they all mean, they ring true.
As he finishes speaking, and says "Amen," at that moment, the sun comes out from behind the cloud and a single sunbeam shines down on you, the child's mother who is sobbing in your arms, the preacher, and the open grave.
And you feel warmth where there was only chill, and peace where there was only chaos—a peace that passes all understanding.  A peace that you have never felt before.  And your mind connects the dots for the first time.
And you know that God is real.
You are angry with him beyond measure for taking your child from you, but you can no longer deny His existence.
That was me on October 4, 1989.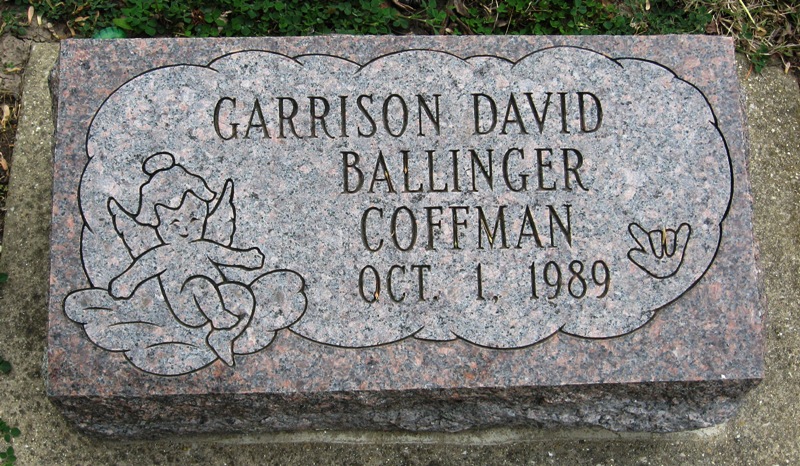 The day of my son's funeral was the day I buried my doubt.  I still wanted nothing to do with God, but I knew He was there.
It took five more years for God to break through my stubbornness and get me to listen to Him, and another eight for me to finally surrender my life to Him.  Fortunately, God is patient.
The point of this illustration is that on that cloudy day, at that funeral, I believed, and had peace.
Just like when I was three years old and my parents told the noise I heard was just the wind howling through the trees and not some phantom coming to yank me out of bed, throw me around like a dog with a chew toy, then drag me off to who knows where.
I was not able to see the wind, but my parents told me, and I believed.  Though I did not actually know, the belief was good enough to get me to sleep.
(How significant is the belief of a child?  Come back for Part 4–Faith)