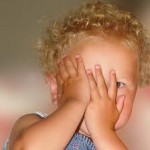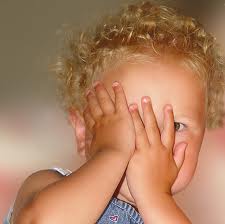 As Christians, we should not be surprised when people doubt God.  There were some who saw the risen Christ with their own eyes and doubted.  I'm not just talking about Thomas; some watched Him go up into heaven and STILL doubted!  As Ron Weasley would have said, "How thick could you get?"
There is nothing wrong with doubting in and of itself.  For example, healthy doubt and skepticism can keep us from being victimized by liars.  Nevertheless, what matters more than whether or not you doubt is what you do with your doubt.
I'll believe it when I see it. . .
It makes perfect logical sense to doubt the existence of a God you can't see.  When we walk by sight, that is, if we will "believe it when we see it," then it follows that we don't believe in what we cannot see.
This goes all the way back to the concept of object permanence that our brains learn when we are infants.  If we can't see Mommy or Daddy, then they have left us forever, so we cry.  But then Mommy or Daddy always shows up.  Eventually we figure out that Mommy and Daddy are real and permanent (relatively speaking) even when we can't see them.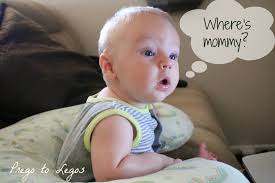 It's really the same way with God; the only difference is how we go about seeing.  With object permanence, seeing is believing.  However, since God cannot be seen, this concept will not work.  To "see" God, you have to exercise not your eyeballs but your spirit.  This takes some learning.
First, you have to be aware that you even have a spirit.  We are all hard-wired to know this, but we still have to be aware of our instincts to act on them.  In other words, faith is useless if you don't know what it is.  The Amplified Bible gives the best definition I have seen:
Now faith is the assurance (the confirmation, the title-deed) of the things [we] hope for, being the proof of things [we] do not see and the conviction of their reality—faith perceiving as real fact what is not revealed to the senses. (Hebrews 11:1 AMP)
Therefore, if walking by sight means you'll believe it when you see it, then walking by faith means you'll see it when you believe it.
This is foolishness to those folks who consider themselves "fact-based."  These people will tell you that nothing is real unless they can hold it in their hand and tell you what it looks like.
I've always liked how Billy Graham answered this contention:
Can you see God?  You haven't seen Him?  I've never seen the wind.  I see the effects of the wind, but I've never seen the wind. There's a mystery to it.
(So can you see the wind? Come back for Part 2–Seeing the Wind. That was kind of obvious, wasn't it?)