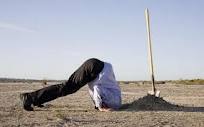 There is a state that is worse still than arrogance. At least the arrogant one has had a taste of knowledge at some point.  There are those who have never taken the lid off their empty glasses at all.  These people are utterly devoid of knowledge and not in the least interested in obtaining any.  As such, they are not worthy of such an elegant-sounding title as "ignorant" or "arrogant."  Therefore, let us simply call them "stupid."
The stupid person will walk into the tree EVERY time.  You can use logic to tell him not to.  You can show him the line of people with unbusted faces.  You can give him a self-help book called "Build a Better Life by Not Walking into Trees."  You can slap him purple and scream into his face, "DON'T WALK INTO THE TREE, YOU IDIOT!  YOU'RE GOING TO BUST YOUR FACE!!!" 
And he will walk into the tree.  Every….stinking…time.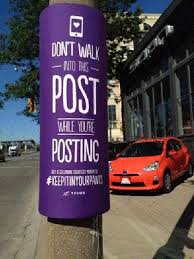 No matter how good the logic in your pitcher is, ain't nuthin' getting in that glass.  The lid's on, and it's not coming off.  If you try to pour knowledge or wisdom into that glass, not only will you not achieve your goal, you're going to make an awful mess.  You might have better luck trying to teach a cow to juggle eggs. 
It really is true that you can't fix stupid.  Even God can't fix stupid, as Paul wrote:
So this I say and solemnly testify in [the name of] the Lord [as in His presence], that you must no longer live as the heathen(the Gentiles)do in their perverseness—in the folly, vanity and emptiness of their souls and the futility—of their minds.  Their moral understanding is darkened and their reasoning is beclouded. [They are] alienated (estranged, self-banished)from the life of God—with no share in it.  [This is] because of the ignorance—the want of knowledge and perception, the willful blindness—that is deep-seated in them, due to their hardness of heart (to the insensitiveness of their moral nature).  Ephesians 4:17-18 Amplified
I also like how these verses are paraphrased in The Message:
And so I insist—and God backs me up on this—that there be no going along with the crowd, the empty-headed, mindless crowd.  They've refused for so long to deal with God that they've lost touch not only with God but with reality itself.  They can't think straight anymore.
See, here's the thing about lids.  You can't remove someone else's; you can only remove your own. 
Too often, educated people try to use logic with stupid people. Then they wonder why the stupid person doesn't say, "Gee, I never thought of it that way.  I guess I will walk around the tree!" 
Walking around the tree is a choice you have to make for yourself.  You can't make someone else walk around the tree. 
The reason you can't remove a lid with logic and reason is that logic and reason didn't put the lid there in the first place.  Pride is the clamp that holds the lid on a glass that isn't full.  Pride is what makes you think your knowledge is better, and pride is what keeps you from getting any smarter than you are right now.
Only humility can remove the lid.  The only way you can position yourself to fill your own glass is to take off your own lid. 
(Taking the lid off is only the start. Come back for Part 5–Pouring Out.)