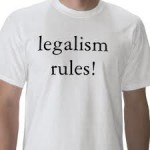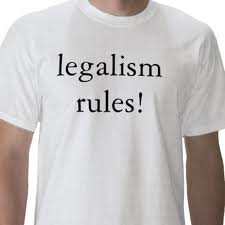 God is Spirit, and those who worship God must be led by the Spirit to worship him according to the truth.  (John 4:24 CEV)
I distinctly remember the occasion when a lady joining the Catholic church met our bishop for the first time.  This particular bishop was one of the most down-to earth bishops I had ever met, yet this lady still said after meeting him, "I have never felt so holy."  Just because he was a bishop, she regarded him as being above regular humans.
But what example does this set?  Even if a bishop, when addressing God, calls himself "your lowly servant" (as this particular bishop was known to do), he still has the fancy robe, wears a mitre (the tall pointy crown-thing) and sits on the big fancy chair, which looks rather like a throne.  He is royalty because he is perceived as royalty, regardless of what comes out of his mouth.
By contrast, consider Jesus, the King of Kings, God in human flesh.
The Greatest became the least, born in a manger in the home of a carpenter, living as a peasant instead of as a king, and suffering the most horrible and humiliating death imaginable—execution by crucifixion:
The soldiers assigned to the governor took Jesus into the governor's palace and got the entire brigade together for some fun.  They stripped him and dressed him in a red toga.  They plaited a crown from branches of a thorn bush and set it on his head.  They put a stick in his right hand for a scepter.  Then they knelt before him in mocking reverence: "Bravo, King of the Jews!" they said.  "Bravo!"  Then they spit on him and hit him on the head with the stick.  When they had had their fun, they took off the toga and put his own clothes back on him.  Then they proceeded out to the crucifixion.  (Matthew 27:27-31 The Message)
The soldiers brought Jesus to Golgotha, meaning "Skull Hill."  They offered him a mild painkiller (wine mixed with myrrh), but he wouldn't take it.  And they nailed him to the cross.  They divided up his clothes and threw dice to see who would get them.  (Mark 15:22-24 The Message)
 It was now about noon, and darkness came over the whole land until three in the afternoon, for the sun stopped shining.  And the curtain of the temple was torn in two.  Jesus called out with a loud voice, "Father, into your hands I commit my spirit." When he had said this, he breathed his last.  (Luke 23:44-46 NIV)
So the soldiers went and broke the legs of the first man and then of the other man who had been crucified with Jesus.  But when they came to Jesus, they saw that he was already dead, so they did not break his legs.  One of the soldiers, however, plunged his spear into Jesus' side, and at once blood and water poured out. (John 19:32-34 GNT)
To save our souls from sin, the Creator of the universe sent his One and Only son to be flogged, beaten, publicly humiliated and finally killed, naked, on a cross.
The Catholic church, on the other hand, claims that "the work of our redemption is accomplished"[1] only when we attend their masses, go through their rituals, receive their sacraments and submit to their man-made laws and traditions, else we be excommunicated, as the Jews in Jesus' day were put out of the synagogue for not conforming to the legalism of the Pharisees.
Nevertheless, Paul was clear when he wrote to the early church at Ephesus:
For it is by free grace (God's unmerited favor) that you are saved (delivered from judgment and made partakers of Christ's salvation) through [your] faith.  And this [salvation] is not of yourselves [of your own doing, it came not through your own striving], but it is the gift of God;
 Not because of works [not the fulfillment of the Law's demands], lest any man should boast.  [It is not the result of what anyone can possibly do, so no one can pride himself in it or take glory to himself.] (Ephesians 2:8-9 Amplified)
Although the Scriptures were written thousands of years ago, they are still fresh today in the lives of every believer.  Through the power and illumination of the Holy Spirit, God's Truth leaps off the page to convict us individually of our sin and lead us on the straight and narrow path of our sanctification, that is, our journey of being gradually transformed into the image of Christ.
Indeed, many people in the Catholic church are on this journey.  However, if they are, it is likely in spite of the Catholic church's teachings, not because of them.
Again, as I said at the beginning, nothing in this series was meant to offend.  I have simply told my own story and presented a few facts to explain it.  Everyone's story and perspective are different.
But Truth, as well as being eternal, is universal.  This means that the Truth behind what I say will apply to anyone who reads these words regardless of their background.  Be you Catholic, Protestant, atheist or any other ideology, I pray that you have found something here that has led you back toward the Father.
Amen.
---
[1] http://www.vatican.va/archive/hist_councils/ii_vatican_council/documents/vat-ii_const_19631204_sacrosanctum-concilium_en.html#_ftnref1