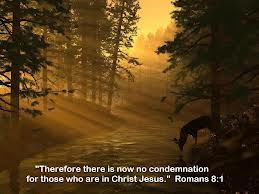 So, how good IS "good enough?"
Well, the answer is "never," since. . .
All have sinned and are not good enough to share God's divine greatness.  They are made right with God by his grace. This is a free gift. They are made right with God by being made free from sin through Jesus Christ. (Romans 3:23-24 ERV)
NONE of us can earn sainthood.  The only way we could achieve righteousness, or having a good standing before God, would be by obeying every letter of the law.
Here's the problem with that concept:
 Suppose you keep the whole law but trip over just one part of it. Then you are guilty of breaking all of it. (James 2:10 NiRV)
Think about it.  Would you drink out of a glass that was chipped on the edge?  No, you'd cut your lip.  It's just a tiny little chip, but it renders the glass unworthy to be used, so you throw it away.
So it is with your soul.  One tiny little chip in your lawkeeping, and all of your good works are like filthy rags.  Break the law one time, and you are officially "not good enough."
For this reason, the Catholic church invented the sacrament (another word for gift or sign) of penance.  When I was growing up, we called it "confession."  Today, it is known by the more accurate and helpful term of "reconciliation."
The way it works is that you confess your sins to a priest, who then grants you absolution, a breaking down of the barriers of sin, which is supposed to make it possible for you to receive Christ's forgiveness.
As with everything else, the Catholic Church has rules about this sacrament.  Here are a few from the Code of Canon Law, Book IV, Part I, Title IV, Chapter III:
"Directly pardoned by the keys of the Church" signifies the Catholic church's official stance that forgiveness can only be achieved if they say so.  They base this authority on Matthew 16:19, where Jesus tells Peter that he is the rock upon which He will build His church (i.e. the first Pope) and says to him:
I will give you the keys of the kingdom of heaven, and whatever you bind on earth will be bound in heaven, and whatever you loose on earth will be loosed in heaven. (NRSV)
Only here's the problem.  Jesus repeats those words just two chapters later, addressing them to ALL his disciples:
Yes! I tell you people that whatever you prohibit on earth will be prohibited in heaven, and whatever you permit on earth will be permitted in heaven. To repeat, I tell you that if two of you here on earth agree about anything people ask, it will be for them from my Father in heaven.  For wherever two or three are assembled in my name, I am there with them." (Matthew 18:18-20 CJB)
In other words, the authority of "binding and loosing" is from Jesus for all believers, not from the Magisterium and for the Magisterium.
So if the Catholic leadership has assumed God's role of deciding who is forgiven and when, then what part is left for God to play?  Here is St. Augustine's take on the situation:
A man who confesses his sins acts already with God.  God accuses you of your sins; if you accuse yourself, then you join yourself with God. . .When you begin to detest that which you have done, it is then that your good works commence, because you accuse these bad deeds. . . You do the truth and you come to the light.  (Commentary on the Gospel of John, 12.13)
Back up the truck, Augie.  God ACCUSES?  Isn't that somebody else's job?
The huge dragon was thrown out—that ancient serpent, named the Devil, or Satan, that deceived the whole world. He was thrown down to earth, and all his angels with him.  Then I heard a loud voice in heaven saying, "Now God's salvation has come! Now God has shown his power as King! Now his Messiah has shown his authority! For the one who stood before our God and accused believers day and night has been thrown out of heaven.  They won the victory over him by the blood of the Lamb and by the truth which they proclaimed; and they were willing to give up their lives and die. (Revelation 12:9-11 GNT)
Indeed, the name "Satan" literally means "accuser" in Hebrew.  On the other hand:
 If, however, any believer does sin, we have a high-powered defense lawyer—Jesus the Anointed, the righteous—arguing on our behalf before the Father. (1 John 2:1b VOICE)
So if we're going to use courtroom analogies, then God the Father is the Judge, God the Son is our lawyer, and God the Holy Spirit is the witness for the defense.  BY NO MEANS is God the prosecutor.
Confession is where we enter a plea of guilty, but remember what Father Carlos said, "God has already forgiven you."  In other words, the Judge had already found you Not Guilty before you ever entered the courtroom.
There is only one reason that you would receive mercy instead of justice for your sin.
It is because Jesus had already adopted the guilty plea on your behalf, and along with it, the death sentence.
And because you made the conscious decision to hire Him as your defense attorney.  After all:
Those who belong to Christ Jesus are no longer under God's sentence.  I am now controlled by the law of the Holy Spirit. That law gives me life because of what Christ Jesus has done. It has set me free from the law of sin that brings death. (Romans 8: 1-2 NiRV)
You don't come to the light by "doing" the truth.  You don't reach the Father by your good works.  You can't earn a spot on the team.  The work has already been done— by Jesus on the cross.
If you don't believe that, then you're basically saying that Jesus and all that He has done isn't good enough.
So why does the Catholic church not teach this?
Because if Catholics knew that they didn't actually have to be "good enough" to make the cut, that their guilt over their sins is unwarranted because Christ has already paid the penalty for their sinful nature, and that their citizenship in the Kingdom of Heaven begins RIGHT NOW if they believe that Jesus is who He said He was and did what the Bible says He did. . .
Well,  then the Church would lose control over their lives.
After all, if a person is bowing down directly to the King of Kings, then he or she has no use for an earthly kingdom.
And that is exactly what the Catholic Church is.  The Pope is the King, the Vatican is his court, and the archbishops, bishops and priests are the royalty.
(To find out what I mean by "royalty," come back for the conclusion: Part 9–Spirit and Truth)