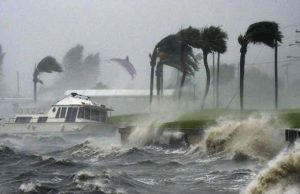 The wind is invisible, but you know it is real.  You can feel a spring breeze blowing gently through your hair (or in my case, across my head).  In autumn, you can see tree branches bending and hear the rush and rustle of the leaves.  You can feel the sting of winter snow and sleet on your face as you lean into the driving wind.  In the summer, sometimes you see the damage the wind can leave behind—fallen trees, flattened barns, roofs torn asunder.
Nevertheless, you can't see the wind itself.  So how do you know it's there?  It leaves evidence of its existence.
If we are going to live solely in the realm of fact, we cannot define the wind.  We can measure its speed, we can observe its results, but we can't catch it in a jar and look at it.  As Jesus told Nicodemus:
The wind blows wherever it pleases.  You hear its sound, but you cannot tell where it comes from or where it is going.  So it is with everyone born of the Spirit.  (John 3:8 NIV)
Nevertheless, meteorologists will not tell you that they "believe" in the wind.  They will tell you that they "know" it is there, because they can measure its effects scientifically.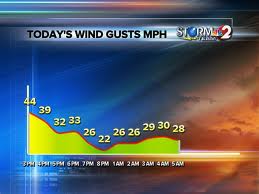 This is perfectly logical.  However, my question is if it makes sense to call something that can't be seen or measured in and of itself a scientific fact, why do people not use that same logic with God?
God is also invisible.  God also cannot be contained.  With His unseen presence, we feel joy with the spring breeze.  When we see the leaves blowing off of the trees in November, knowing that they will be back in April, we are reminded of the mortality of our bodies and the immortality of our souls.  We feel His comfort and warmth in the bleak winter and His calming presence in the storms of our summers.
But the thing is, you have to know about God to really experience these things.  The first time you feel wind on your face or see the tree branches or the green wave of cornfields blowing, someone has to tell you it's the wind.
When a child hears an eerie moaning in the night, and does not know that it's only the wind, he experiences fear.  Then his parents tell him about the wind, and he believes.  He still does not see the wind, but he believes; therefore, it is real to him.
So it is with faith.  Although we are all hard-wired to respond to God, emotionally and spiritually if not intellectually, we still have to be told about Him.  There has to be a mental connection before the feelings become real.
Even then, we still don't see God, but we start to notice the evidence, and things start clicking.
(For a personal example of this evidence, and for more weather-related metaphors, come back for Part 3–Cloudy)