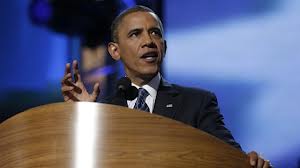 Now we come to the heart of it.  There really is no "them."  There is just one big "us."  We all need the same things, though we need them in different ways.  We need to be loved, we need to feel safe, and we need to know that we have hope for our future.
However, whenever we place our trust in worldly things that divide us into "us" and "them," we will always be disappointed, because our needs will not be met.
We won't feel loved if someone hates us because we hated them first.  We won't feel safe if we feel that someone is out to get us.  And if we feel neither loved nor safe in the present, then it becomes virtually impossible to have hope for the future.  We become depressed, desperate.  We look for somebody to blame.  So we create a "them."
It doesn't meet any of our needs to have a "them," but at least we feel better about ourselves in the moment we are condemning "them."  We feel better, because if there is a "them," that means there is an "us."  And "we" are "one of us."
In other words, we feel like we belong to something.  And belonging is kind of like being loved, right?
So next, we want to be safe.  The only way for "us" to be safe is for "us" to protect ourselves against "them."  Therefore, there needs to be more of "us."  So we need to tell everybody we meet that if they're not one of "us," then they're one of "them."  And you don't want to be one of "them," do you?  Because if you're one of "them," then, well, you're not one of "us."
Does that sound a lot like the current political climate to you?  Are you as unsatisfied with it as I am?  Well, here's the reason why.
You can pretend that you are loved by creating an artificial sense of belonging to an "us."  You can pretend that you are safe by surrounding yourself with more of "us."  Nevertheless, even if you can delude yourself that far, what you can't do by yourself is fulfill your third need—hope for the future.
Enter the politicians.  They play on your first two needs by creating two teams, Republican and Democrat, or if you like, "us" and "them" (or "them" and "us," depending on which party you belong to).
By declaring your party affiliation, you belong.  Then the party to which you belong will remind you that you need to be kept safe from "them," so that you can have . . . wait for it . . . A HOPE AND A FUTURE!
Isn't that politics in a nutshell?  Barack Obama's 2008 campaign was pure genius in that he distilled the fears of a nation to a single word—"HOPE."  Then he set down the means of providing hope also to a single word—"CHANGE."
Now before you go beating up on Barack Obama for the HOPE/CHANGE thing, be honest for a minute.  Doesn't every politician do a variation of the same thing?
Obama's approach was the simplest and most literal, but they all play on the people's need to have a hope and a future.  The main difference between Democrats and Republicans is that Democrats say the government provides hope for your future, and the Republicans say they provide the means for government to get out of your way so that you can create your own hope and future.
Guess what?  They're both wrong.
(OK, so now what?  Come back for Part 4–Love)