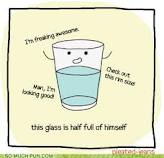 Remember that common sense is just collective wisdom.  Collective wisdom, in turn, is a bunch of people that have had the same wisdom poured from the same pitcher INDIVIDUALLY into their empty glasses. 
Only some people don't receive the wisdom.  This is because their glass has a lid on it.  The lid is called. . .
Arrogance
Arrogance usually comes about in this way.  A person with an empty glass gets their first sample pour from a good pitcher.  They taste and see that it is good.  Then the person with the pitcher offers to fill their glass.  Instead of accepting, however, the arrogant person says, "No, I'm good," and slaps a lid on their half-full glass. 
They could have acquired more knowledge, but they shut themselves off.  Instead, they zealously protect the incomplete knowledge they do have as if to say, "My water is better than YOUR water."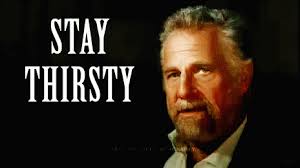 If you did this with an actual glass of water, two things would eventually happen.  First, over time, the water in your glass would get stale.  Second, with the lid on your glass, you can't even drink the stale water that you have.  So you get thirsty again.  Even worse, you can't get any fresh water with the lid on your glass either.
In the same way, clinging desperately to incomplete knowledge makes your mind go stagnant. 
Face it—the world is going to progress whether you do or not.  For this reason, if your knowledge is at a standstill, it is actually going backward.  If there ever was a time when the arrogant person DID have superior knowledge, it didn't stay that way for long.
Worse, the arrogant person is incapable of obtaining any new knowledge to supplant the old as long as he has the lid clamped down on the glass of his mind.  So the arrogant person becomes as thirsty as he was when he was ignorant. 
The key difference, however, is that the ignorant person knows that he is thirsty.  He will seek out a new pitcher, and is prepared to RECEIVE.  The arrogant person, on the other hand, refuses to admit his thirst and remove the lid, which is keeping his old knowledge contained. He is therefore unable to receive.
As such, the state of the arrogant man becomes worse than the state of the ignorant man.
(It gets worse.  Come back for Part 4–Stupid.)