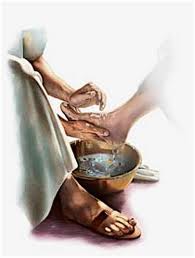 There is a difference between being intolerant of people and being intolerant of evil itself.  To understand the difference, one must have a clear appreciation of not only the characteristics of "evil," but also of "good." 
From a Christian perspective, God is the quintessence of "good."  Just a few attributes of God's "good" character would be that he is loving, faithful, forgiving, a provider and willing to sacrifice all for those He loves.
Romans 12:9-21 shows that Christian love is also good.  We demonstrate this love by sincerity, hating what is evil, honoring others above ourselves, joy, patience, faithfulness, sharing, hospitality, blessing those who persecute us, showing compassion, living in harmony, being humble and not proud, not seeking revenge, doing all we can to live at peace with everyone, giving our enemies food and drink when they are hungry and thirsty. 
In doing these things, we will overcome evil with good.  All of these things sound a lot like our definition of tolerance. 
All except one—hate what is evil. 
Those on a mission to discredit Christianity and its adherents will tend to skip over the other 12 verses and zero in on that one word—hate—and say that is all the evidence they need that Christians are hateful and intolerant. 
But what does the scripture say?  It says to hate what is evil. 
Evil is the opposite of good.  If love, joy, faithfulness, patience, compassion, humility, gentleness, and tolerance, are good, then the opposite of these would be hatred, anger, insincerity, deceitfulness, rashness, harshness, indifference, pride and. . . intolerance. 
The Bible is telling us to hate intolerance.  Therefore, if our critics are condemning us for hating hatred, then what they are essentially saying is, "We will not tolerate your intolerance of our intolerance." 
In addition, it is critical to note that the scripture commands Christians to hate what is evil, not whom.  By no means does the Bible suggest being intolerant toward people, only toward evil behavior (what we would call "sin").
The key to making this distinction is in knowing what the Bible says about people in general: ALL have sinned and fall short of the glory of God.  (Romans 3:23)
In this, the Bible tells us that all people are evil by nature.  We were all created in the image of God, but none of us measure up to the standard of God.  
Therefore, if the Bible were commanding us to be intolerant of people, we would then be compelled to hate everyone, including ourselves!
For this reason, Christians are called to be tolerant of non-Christians, even as they are intolerant of evil behavior.  This makes sense only because becoming a Christian in the first place requires a recognition of one's own evil behavior, and more importantly, of the sinful nature from which it springs. 
It is common sense to recognize and throw away a bad apple, but an act of foolishness to cut down the apple tree for the one bad apple.
Likewise, it is not only possible, but perfectly normal to judge individual acts of sinful behavior without judging the character of the person acting it out. 
(So how does THAT work?  Come back for Part 3–Righteous)